Elul is the month of drawing near Hashem in advance of the Yomim Noraim.  Just in time for this reflective, introspective season, ArtScroll brings to your attention several significant resources, some nearing completion now.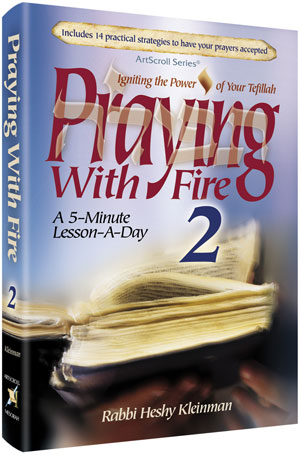 Praying With Fire Vol. 2:  The first volume of Praying With Fire launched a revolution in tefilah that is sweeping Jewish communities across North America. Vol. 1 inspired tens of thousands to invest just five minutes daily to season their prayers with greater fervor and intent – and it's working!  In Vol. 2, author Rabbi Heshy Kleinman helps deepen our connection to Hashem.  A motivating and practical book, Praying With Fire 2 emphasizes many vital aspects of praying with increased kavannah – intent – while offering wise guidance to have our prayers accepted before Hashem.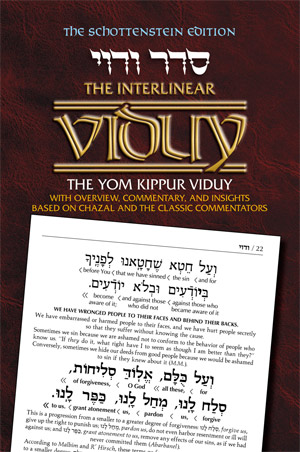 Interlinear Viduy / Confession: The Viduy, a major component of the Yom Kippur prayers, is not to be said lightly.  To make your Yom Kippur davening more lucid, ArtScroll has published the Viduy/Confession in the patented Interlinear format that has made learning and prayer more meaningful for so many.  This thin volume is easy to keep close at hand for use during the Yom Kippur service.  For added enrichment, the Interlinear Viduy/Confession includes an overview commentary and insights based on Chazal & the classic commentators.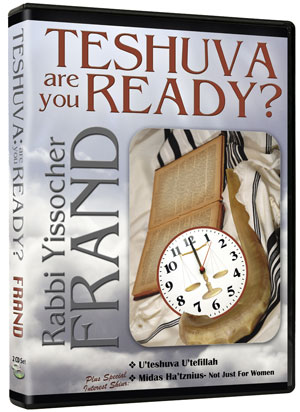 Teshuvah – Are You Ready?: Rabbi Yissocher Frand has produced two stirring audio CD's to illume the mind and stir the soul as Rosh Hashanah approaches.  Disc One – U'teshuva U'tefilah – explores aspects of the Yom Kippur davening, beginning with the curious practice of annulling our vows.  Disc Two – Midas Ha'tznius: Not Just for Women – is a brilliant clarification of the subject of modesty which, as Rabbi Frand explains, is less about fashion and much more about a basic way of life for men, women, and the community at large.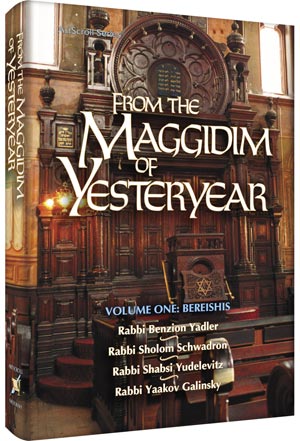 From the Maggidim of Yesteryear – Volume 1: Bereishis – The role of the maggid in Jewish life has always been distinct.  Often nomadic, these masterful wordsmiths travelled widely, entertaining and instructing whole communities through stories, parables, and life lessons designed to inspire greater devotion to Torah living.  In The Maggidim of Yesteryear –Vol.1, we are treated to a rare view of the weekly Torah portion through the lips of such stellar maggidim as Rabbi Benzion Yadler, Rabbi Sholom Schwadron, Rabbi Shabsi Yudelevitz, and Rabbi Yaakov Galinsky. Spoken to Jews of generations past, their wisdom rings down through time to bring us renewed strength and sensible guidance to surmount our modern challenges.
Filed under: Coming Soon, New Releases