In preparation for Yom Kippur, ArtScroll offers excellent resources for reviewing the small, yet significant Book of the prophet Yonah (Jonah).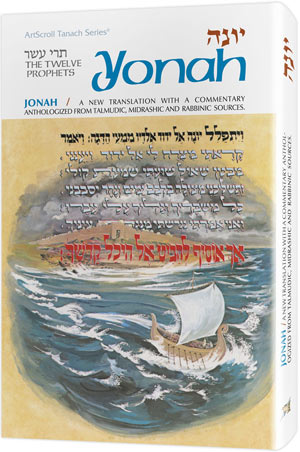 From the ArtScroll Tanach Series, we highly recommend the classic Yonah, with a flowing translation and insightful commentary by Rabbi Meir Zlotowitz, together with an overview on Yonah, Repentance, and Yom Kippur by Rabbi Nosson Scherman.  This brief yet substantive commentary examines some of Judaism's most essential concepts, including teshuvah (repentance), atonement, and forgiveness.
• Children thrill to read the sweeping story line of the ArtScroll Children's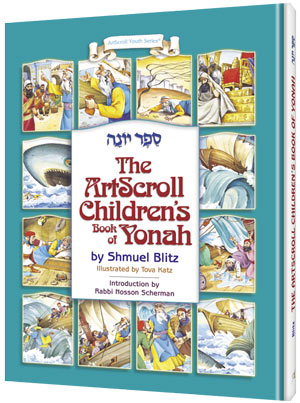 Book of Yonah by Shmuel Blitz.  With exciting illustrations by Tova Katz, inspiring talking points by the author, and a meaningful introduction by Rabbi Nosson Scherman, this is clearly a book that children love to re-read throughout the year.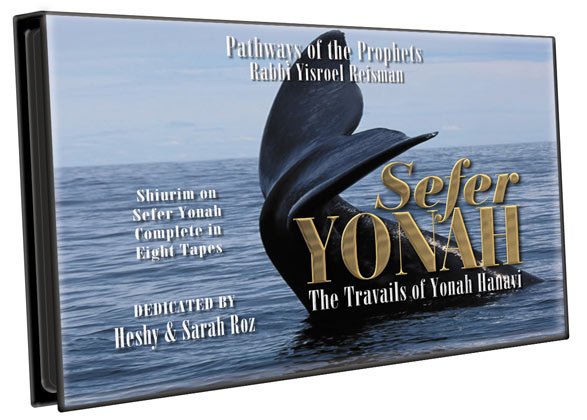 • Commuters and audiophiles will find rich food for thought and action in Rabbi Yisroel Reisman's eight-CD collection of The Travails of Yonah HaNavi. 
• Journey of the Soul: An allegorical commentary adapted from the Vilna Gaon's Aderes Eliyahu by Rabbi Moshe Shapiro is one of the most fascinating books that ArtScroll has ever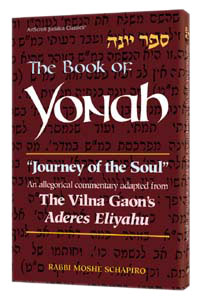 published. It explores the Vilna Gaon's understanding of Gilgul (reincarnation). While many Jews are unaware of our rich, ancient tradition about this concept, the Vilna Gaon describes the entire book of Yonah as a metaphor for Gilgul. Yonah is sent on a prophetic mission in this world, yet he fails to fulfill the warning of Nineveh and suffers a kind of death (being swallowed by the great fish). Spit out and dispatched on his mission again, he is given a second chance. Similarly, sometimes a soul does not finish its mission in one lifetime and can be sent back again to complete its earthly assignment.  The Vilna Gaon explains how we can know our unique mission, making Journey of the Soul a must-read book in preparation for this Yom Kippur. 
Hebrew-Only High Holy Days Machzor – By popular demand, ArtScroll offers a Hebrew-only Machzor for Rosh Hashanah and Yom Kippur. Packaged in a durable slipcase, the Nusach Ashkenaz has instructions and halachos in English while the Nusach Sefard offers instructions and halachos in Hebrew.   For details, click here: 
Rosh Hashanah Hebrew only Machzor – Ashkenaz – with English instructions
Rosh Hashanah Hebrew only Machzor – Ashkenaz – with Hebrew instructions
Rosh Hashanah Hebrew only Machzor – Sefard – with Hebrew instructions
Yom Kippur Hebrew only Machzor – Ashkenaz – with English instructions
Yom Kippur Hebrew only Machzor – Ashkenaz – with Hebrew instructions
Yom Kippur Hebrew only Machzor – Sefard – with Hebrew instructions
Filed under: Uncategorized