As we roll into the fall season, ArtScroll has exciting recommendations for everyone in the family.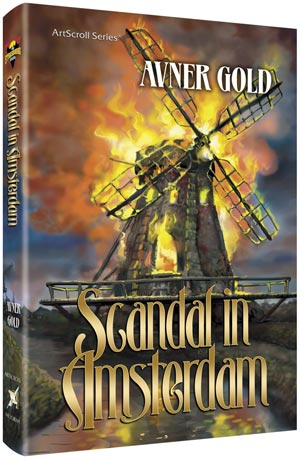 The Suspense Continues! — In Scandal in Amsterdam, the sequel to The Long Road to Freedom, Avner Gold transports us to the glittering Dutch capital at the height of its glory, when the Dutch Republic dominated the economy of the world, in large part because of its flourishing community of wealthy ex-Marranos. Great rabbis stand at the head of this dynamic community, but its day-to-day affairs are controlled by the Maamad, a council of laymen that rules with an iron hand and punishes violators by putting them into cherem. As the story unfolds, the beleaguered Dominguez family find themselves trapped between the enemy stalking them and the Maamad that is scrutinizing their every move. Filled with intrigue and surprising twists, Scandal in Amsterdam is a riveting page-turner.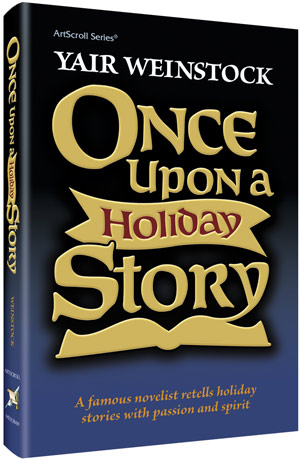 Once Upon a Holiday Story — Yair Weinstock's story-crafting talents are legendary and in Once Upon a Holiday Story he retains his sterling status. Here's a book of enchanting stories that portray impressive characters and poignant messages couched in Jewish holiday settings. Weinstock's seamless style will carry you through the narrow streets of old Jerusalem to the muddy roads of a Polish village, from the hard wood benches of a humble Chassidic beis midrash to the penetrating cold of a Russian winter. Once Upon a Holiday Story will bring warmth to your heart, enlightenment to your mind, and not a few smiles to your lips.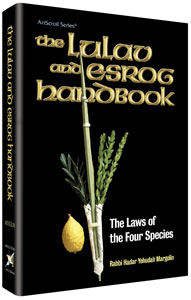 A Recommended Succos Classic: How can you know if a lulav or esrog is kosher or not? How can you distinguish a high-quality specimen from an average one? Rabbi Hadar Margolin's The Lulav & Esrog Handbook — The Laws of the Four Species is a fascinating and practical guide to understanding and selecting the Arba Minim. Full-color photos and instructive diagrams will help you learn and retain the laws of the Four Species as never before.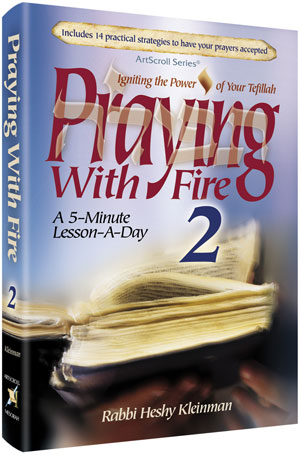 Praying With Fire, Vol. 2 — Rabbi Heshy Kleinman's first volume of Praying With Fire started a tefilah revolution that is blazing across the Jewish world. The just-released Volume Two will take your tefilah focus to a new level.  
L'Shanah Tova Tikaseyvu — ArtScroll wishes you a kesivah vachasimah tovah. May it be a year of good health and spiritual and material success, a year of geulah and yeshuah for all of Klal Yisrael, wherever they are.
Filed under: Uncategorized