From all the staff at ArtScroll Mesorah Publications, we wish you and yours a k'sivah v'chasimah tovah for the Hebrew year of 5769.  May we be privileged to spread the flame of Torah learning and living to millions across the world who yearn to live in its light and may we merit to see the geulah – the redemption – speedily in our day. 
We thank you for you patronage and look forward to serving you with quality Torah resources for years to come!
Gratefully – The ArtScroll Blogger
 ———————————————————————-
Yom Kippur / Sukkos Suggestions: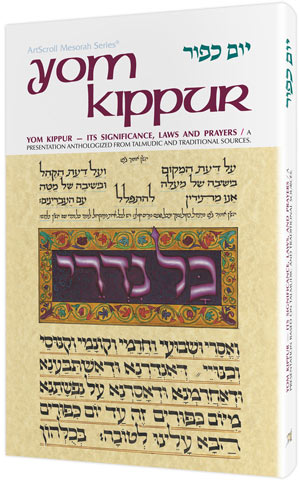 Among ArtScroll's popular and useful holiday volumes are Yom Kippur: Its Significance, Laws, and Prayers, and Succos: Its Significance, Laws, and Prayers,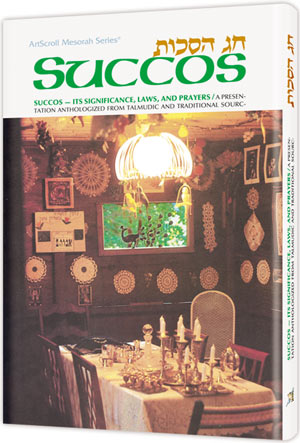 by Rabbis Meir Zlotowitz, Nosson Scherman, Hersch Goldwurm, and Avie Gold. These compact volumes feature broad hashkafic/philosophical overviews, fascinating background on the holidays, an authoritative digest of their laws, and the specific prayers related to the holidays. Probe the profound lessons of Yom Kippur; learn how to reap the benefits of the day. Capture the essence of teshuvah and know that you have properly done it. Find out why the Succos holiday is uniquely called "the Season of Our Joy ", what Succos recalls from the past and what it portends for the future, and the meaning of the fragile succah itself. If you're looking for a brief yet substantive synopsis of Yom Kippur and Succos, here it is in two thin volumes. No Jewish library should be without them.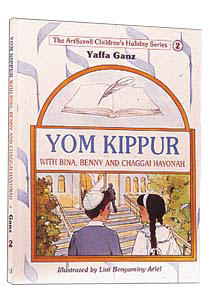 Yom Kippur and Succos with Bina, Benny, and Chaggai Hayonah are two delightful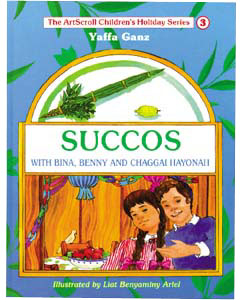 volumes in ArtScroll's holiday series for children.   Written by award-winning children's author Yaffa Ganz and colorfully illustrated by Liat Benyamini Ariel, these are books young readers will treasure.  With story lines that highlight the important aspects of both holidays, children will enjoy and understand them more than ever as they come to understand their specialness.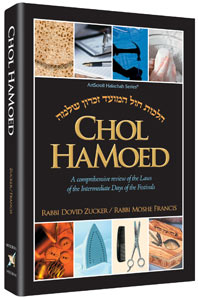 Chol Hamoed Review: It is important to be up-to-date on halachic matters related to Chol Hamoed.  Just last year, ArtScroll updated a classic volume on this issue: Chol Hamoed: A comprehensive review of the Laws of the Intermediate Days of the Festivals.  Authored by Rabbi Dovid Zucker and Rabbi Moshe Francis, the respected Roshei Kollel of the Chicago Community Kollel, this book presents essential information affecting business, medical, entertainment, and technology issues on Chol Hamoed.  Every Jewish home will benefit greatly from this authoritative resource. 
Schottenstein Talmud Updates:
This week, ArtScroll is releasing Bava Kamma Volume One of the Hebrew Schottenstein edition of Talmud Bavli.  This full size volume covers Folios 2A-44A.  Daf Yomi study of Bava Kamma commences Dec. 30. 
In time for the Oct. 10 start of the next masechta in Seder Nashim, the Schottenstein English and  Hebrew editions of Kiddushin Vol. 1 are available in both full and compact sizes.  The English edition of Kiddushin Vol. 1 is also available in the all-new travel-size version.
Filed under: Uncategorized